One-stop shop for all things creative

Creating digital experiences that drive game-changing brands
A brand has the potential to move markets and mindsets
[modern dope] influences people to connect with a brand's voice on a meaningful level. Our team of analysts specialize in brand design and development that emphasize on key concepts of your product or service. We are consistently finding dynamic ways for our clients to grow their businesses through our connected offerings in advertising, marketing, and event management.
An online presence is vital in making a lasting impression in today's economy
We understand the importance of driving your organization's bottom line; which is why our well executed interfaces are tailored specifically for your industry and vision.
Running your own e-commerce? If you're truly passionate about your product, we believe your online presence should have intuitive shopping experiences that attract new sales and more returning customers.
Already have a website? We'll tune it up for you. Request a quote below - we're never afraid to move in and clean up any situation, no matter how sticky it might be!
We craft powerful experiences for both professional and creative environments; building intuitive interfaces that are interactive and grow better conversion rates.
Web Design
Graphic Design
Landing Pages
Sponsorship
Pitch Decks
Powerpoints
Branding
Digital Ads
Promotional
Newsletters
SEO & SEM
Wireframing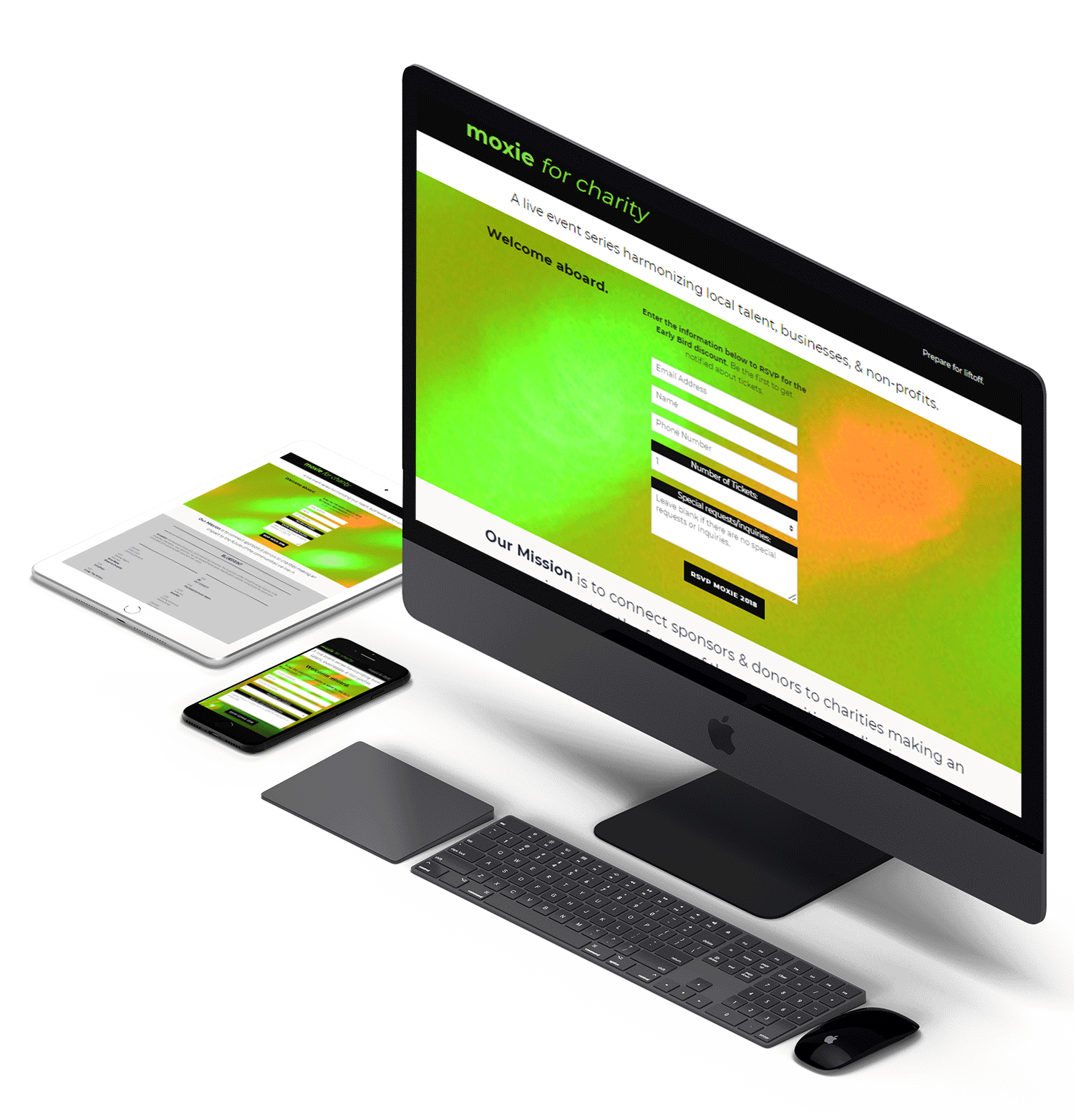 Adaptability, engagement, and precision are the foundation of any successful presence
Top Attributing Factors to Homepages
Provides clarity and an intuitive platform
Relates to target audience with consistent statisfaction
Communicates yourcompelling value proposition
Includes a A-Call-To-Action that identifies with a clients needs.
Appeals visually by incorporating design, information and layout into presentation
A modern website will enhance your online presence and lead to new customers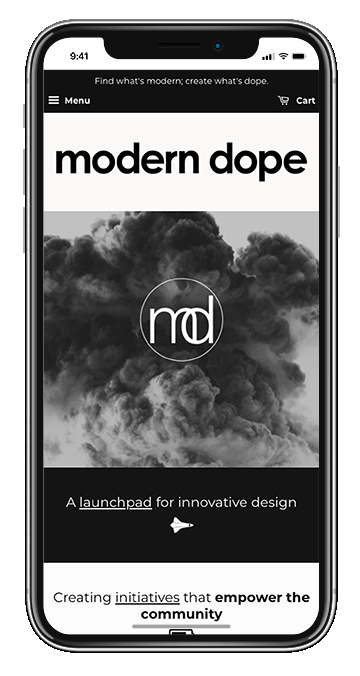 Over 90% of businesses have an under-performing website that fails to deliver quality traffic and leads. Research shows that 57% of mobile users will abandon your website if it is not user-friendly. Considering how important a website is for any business or brand, this needs to be modernized as soon as possible.
"Responsive websites are the only website format that should be taken seriously on the internet."
Make your impression count.

We started making websites because we experienced a lack of clarity between web developers and business owners. Our team is dedicated in providing clear communication and a clear outline of all projects throughout the different development stages. This process makes it easy for us to promise quick turnaround times while producing high-end quality content.
"My team and I are dedicated to offering exemplary customer service in all facets of your time working with [modern dope] LLC. We deliver proofs for review and provide feedback on all work until completion. Our clients receive quick turn around times, detailed project outlines, and clear communication from initiation to launch, and beyond."
Founder & Creative Director
Reach out to us regarding questions, evaluations, and estimates.